Please be advised that based on the most recent information provided by Central Montana Health District, Roundup Junior Senior High school will be distance learning this Monday through Wednesday. Teachers will be in contact with affected students. The building will not be open to students for instruction. JV Football for Monday has been cancelled. At this time volleyball, cross country, junior high girls basketball, and elementary girls basketball will continue as planned. Roundup Elementary school will continue with on-site learning and buses will run as scheduled. Thursday and Friday are prior scheduled PIR days, therefore school will not be in session those days. Updates will be provided if and when Central Montana Health District provides further guidance. Please know we are working diligently to continuously disinfect school buildings and buses to keep our students and staff safe. Any questions or concerns should be directed to the appropriate building principal.

JV volleyball today vs. Malta starts at 2:00 with varsity game immediately to follow. No C squad game.

On Friday, October 9, 2020, the Roundup School District was notified of a positive COVID-19 test. The junior senior high school, along with the Central Montana Health Department are working on contact tracing and possible exposure for students and staff. If any staff or students are at risk of exposure, the Central Montana Health Department will be in contact with that person to determine a safe and appropriate course of action. It is still recommended that any person who feels sick or ill, call their medical provider for specific instructions. School officials will continue to monitor the situation and will provide further information if and when it becomes available. * High School Football at Colstrip for tonight has been postponed.

Spectator requirements for Saturday elementary and junior high football in Columbus. *Each visiting athlete is allowed two guests. Spectators are required to wear masks in the stands. Please be respectful of the home team's requirements.

High School VB @ Huntley today starting at 4:30 PM. Masks will be required to enter the building and while in the building. The visitor entrance will be on the north side of the gymnasium.

Reminder of Spectator Plan for Roundup High School (Football and Volleyball) * Roundup athletes receive 5 tickets for non students and 2 tickets for students. *$5 entry fee for all spectators and exact amount is expected as change will not be provided. *Masks are required to be worn until you are seated. *Family members should sit in pods together and social distance from other spectators. *Immediately following the completion of the game all spectators will be asked to leave school grounds and not enter the court or field. * Concessions are not available. *Separate entrances will be used for home and visiting spectators. Overall our fans have been doing a great job and we thank you for your efforts. Following MHSA guidelines will help keep our athletes competing.

This is meant for 5-8 football parents. 5-8 Football plays at Big Timber Saturday morning at 10:00am. Big Timber has no fan restrictions at this time. Enjoy your morning.

This week Roundup plays Volleyball at Shepherd on Thursday and Football at Shepherd on Saturday. Each student/athlete will be given 2 tickets by their coach for admission to the game. $6 per adult and $4 per student. Be sure to bring your ticket to the game to be admitted.

Roundup Public Schools is currently advertising the following positions: Substitute Bus Driver Substitute Teacher/Aide/Custodian/Kitchen Special Education Aide-Elementary Bus Driver JH Girls Basketball Coach Elementary Girls Basketball Coach If interested submit a letter of application to: Carmen Eiselein 12 Main Street Roundup MT 59072 PH: 323-1507 Fax: 323-1927

Central Montana Health shows 2 positive cases for ages 10 to 19. While Roundup Schools has not heard from Central Montana Health we are are canceling games for tomorrow as a precaution.

Temporary Food Service changes Effective 09/08/2020 Roundup Schools has been approved to temporarily return to operating under the Summer Food Service program sponsored by the USDA. What this means for students: Effective September 8th – September 30th, all students that are actively enrolled in Roundup Schools will receive free breakfast and lunch meals. Extra milk and ala carte items, like chips and cookies, will still cost extra. Charges incurred prior to September 8th are still the responsibility of the parent/guardian. Again, this is a temporary exception so Free and Reduced meal applications still need to be completed and submitted to the school for when we return to the regular school lunch program.

Due to Covid-19 restrictions, parents will not be allowed in the elementary school building without an appointment. We know this is disappointing, but does apply to the first day of school as well.

***JH (grades 6-8) and HS Volleyball parent meeting will be held this Wednesday at 5:30pm in the HS gym.*** JH Practice will start Thursday after school at the Community Center. Current physical must be turned in to participate.

First practice of the season for High School Volleyball will be this Friday, August 14th at 5:30pm in the High School gym. In order to participate, a current physical must be turned in to the HS prior to this practice.​

🥗🥙Lunch balance notices are being mailed today. Please make sure to clear up your lunch balance prior to year end in order for your child to complete the year end check out process. Positive lunch balances will carry forward to be used next school year. 🥙🥗

Mrs. Godfrey would like to thank all students and families who participated in Clean Up Day this year!!!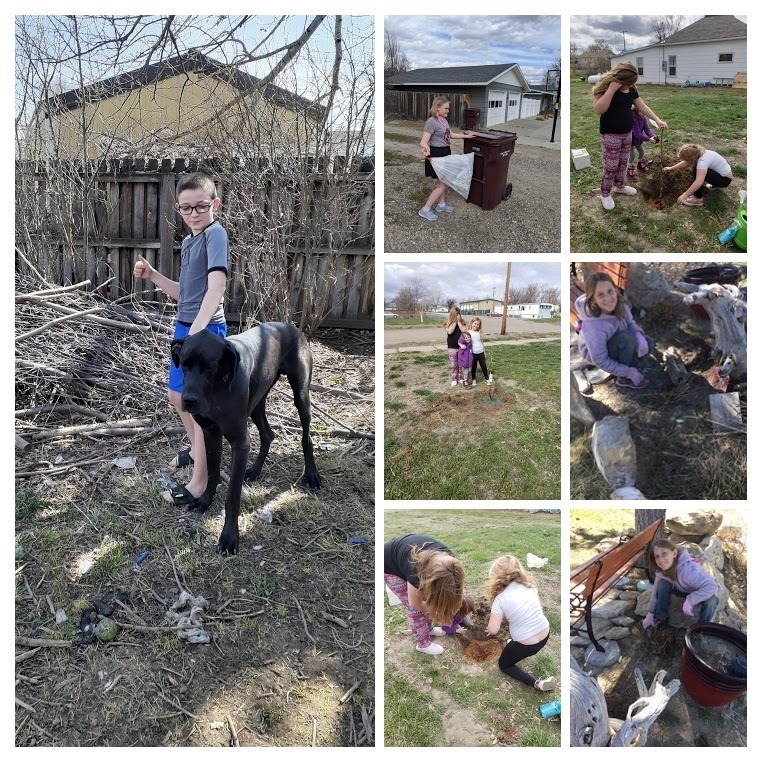 Whoever left this at the high school. THANK YOU VERY MUCH!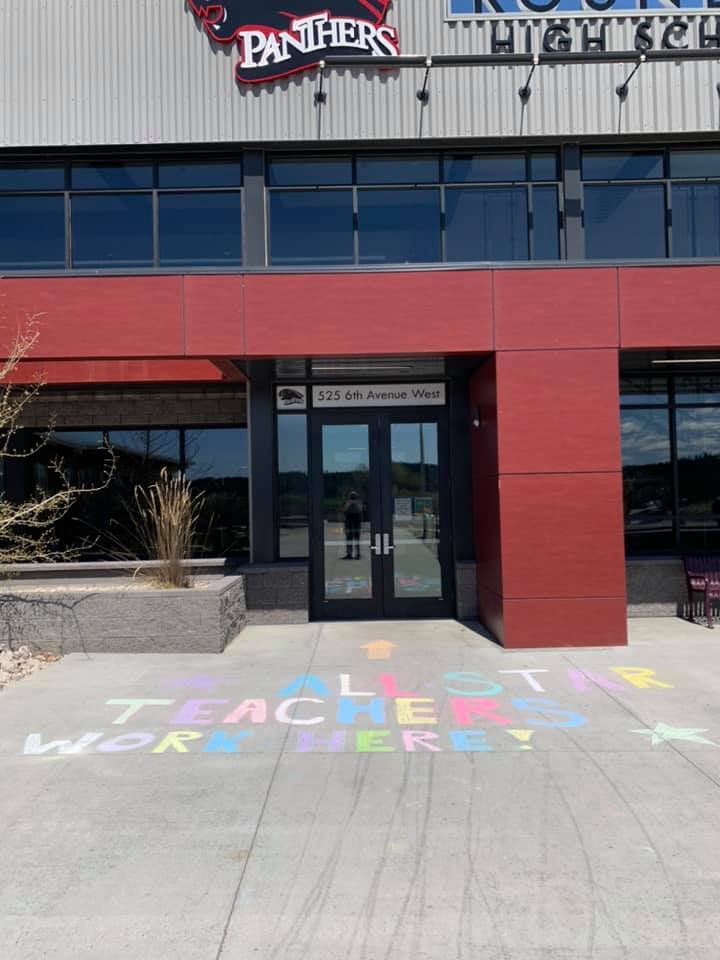 ***Roundup Public Schools will NOT be distributing meals on Friday, April 10th or Monday, April 13th***


Please be advised, the ACT test has been postponed. We will pass along updates as we receive them.